Personal injury Lawyer: How To File A Personal injury Case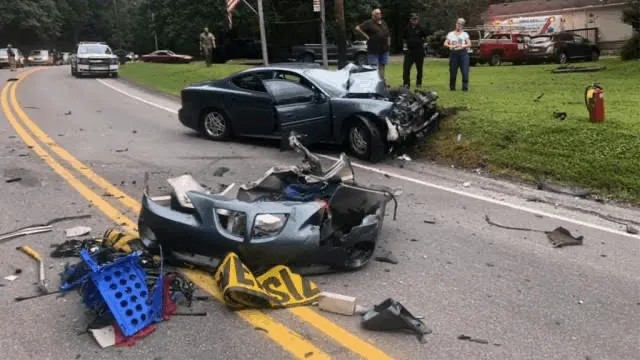 Personal Injury Lawyer in Des Moines, IA
When you think of dealing with a personal injury case, you would immediately think that this has something to do with a long process and complicated stuff you have to go through with. This kind of thinking, however, should be removed from your systems and completely be changed. The only way you can do this is when you decide to get the services of a personal injury lawyer.
A personal injury lawyer in Des Moines, IA, will be the one to represent you legally. Expect that once you decide on getting a lawyer's legal services, he or she will act on your best interests. It is understandable for an average person not to know what the grounds of a personal injury lawsuit constitute. After all, personal injury is considered to be a broad area of the law. In fact, the cases under this consist of different scenarios. Some of these may be the following:
Car accidents
Bicycle accidents
Truck accidents
Slip and fall accidents
Animal bite accident
Legal malpractice
Security negligence
Premises liability
Wrongful death
Catastrophic injuries
Workers' compensation
Excessive force or civil rights
The following listed above are just a small percentage of the entire scope of the cases considered to be a personal injury. It is important to remember that not everything would have to be fixed or well-defined. Instead, this is still a case-to-case basis wherein it will be helpful if you personally consult your situation with a personal injury lawyer.
Steps You Have To Follow When Filing For A Personal Injury Claim
It is not easy to get a personal injury claim rolling. In fact, you have to go through some series of steps before you can even file your case. Although it may already seem and sound like it is a complicated ordeal that you have to go through, this is where the job of a personal injury lawyer in Des Moines, IA comes in handy. At least, when you are working with a lawyer, you are guaranteed that you could legally consult your case to someone who truly knows what the laws regarding personal injury are. Aside from this, they are also familiar with the whole process of filing a case in Des Moines, IA. With that, here are some steps that you have to go through should you be filing a personal injury lawsuit.
Evaluation of the claim
It is important to consider that not all personal injury claims get approved. In fact, there are some lawsuits that you can just make a settlement with the other party. To save time, your lawyer will be the one to do this for you. What your attorney will do is that he or she will assess your claim detail by detail. You have to be transparent and honest about the information that you are going to give your lawyer as this would be considered a crucial part of the whole process. A proper evaluation can either result in the filing fo the case as the next step, or finding other means and strong pieces of evidence to strengthen your claim. Again, it is a case-to-case basis; at least if you are working with a personal injury attorney, you are guaranteed to be set off in the right direction.
Filing the court documents
Since the process of filing the lawsuit is considered to be complicated and quite complex, it is essential that you leave this out to your lawyers. They will make sure that everything you have written and submitted as a part of the lawsuit is all correct and complete. In law, a single mistake could affect your situation greatly. Should you make even the slightest mistake, your lawsuit could be denied due to the erroneous information you have submitted. To avoid this from happening, you should completely entrust the filing to your personal injury attorney.
Investigate your claims
After filing the lawsuit in court, your lawyer, then, will do everything in his power to procure all the needed evidence to support your claim. This shall include video footage, photos, and witness accounts – all of which you can use as a strong back-up for your case. Basically, your lawyer will look forward to showing that someone, either an individual or a company, is responsible for causing such injuries to happen to you.
Procure the needed professional services
If you have heard the phrase "no man is an island", then you should also probably know that this means that help from other people is vital to an individual's life. This principle also applies in the legal field; just because your lawyer knows exactly at which grounds you can hold the other party to be at fault, does not mean that he knows every detail that can be essential for your case. Your lawyer would also have to seek the expertise of different professionals that can attest or back-up your claims. The common professionals included for this would have to be law enforcement, medical experts, actuary, or accident reconstructionists. It is through the help of these experts that your camp will be able to solidify your claim further.
Communicate with the at-fault party
If you worry about having to deal with the offending party, then you should not be for a lawyer will be the one to handle your situation. Your personal injury attorney will make sure that you do not worry about saying or doing things that could incriminate you. They will be the ones to talk to the other party and their legal team if there is one.
When You Are Filing For A Personal Injury Claim, Make Sure That You Only Work With The Best Legal Team
There are a lot of personal injury lawyers in Des Moines, IA. However, you will only need to have one for your personal injury claim. Whatever it is you are going through, expect that an attorney will be able to help you out in these kinds of situation. Yes, it cannot be denied that the process for the application of the lawsuit up until the negotiations and settlements are extremely tiring and complicated; but, with the help of a lawyer, you would not have to worry about all the steps you need to take.