Hiring A Car Accident Lawyer: How To Choose Which Lawyer Is Best For You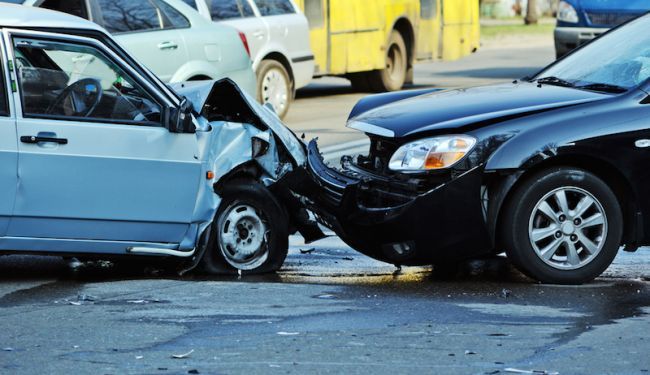 Car Accident Lawyers
In America alone, there is a car accident happening every day. May it be a minor or major one, it is guaranteed that at least one vehicle in any of the 50 states will experience a car accident.
For the majority, it is believed that prevention is always best. However, there may be instances where you can not prevent being injured in a car accident caused by someone else's negligence. In situations like these, you should hire a car accident lawyer who will help you in all the legal aspects regarding the accident.
People who were previously involved in a car accident usually skip this part of the process. The reason behind it is because they do not want to deal with any additional legal costs. Usually, medical bills are the utmost priority after an accident. Then comes settlement costs. The point is that no average person will immediately think that they could benefit greatly by getting the services of a car accident lawyer.
The ones responsible for the accident and your injuries should be penalized and held accountable. If you find yourself in this type of situation, do not at least consult with a car accident lawyer. Especially if you have sustained serious or life-threatening injuries.
Importance Of Getting The Services Of A Car Accident Lawyer
A car accident lawyer is a lawyer who specializes in dealing with car accidents that led to personal injury of an innocent party involved. Lawyers in this industry generally have at least five years of practice in the field. They are the experts in the personal injury car accident field.
They can deal with your settlement cases
One of the hardest things to negotiate with after a car accident is the amount of settlement. As the victim of the accident, you want to get the best settlement to cover all the costs you incurred because of the accident. However, there are some instances wherein both parties cannot meet halfway. Having a car accident lawyer on your side will help you in these kinds of settlement negotiations. Not only with the offending party, but also with insurance companies involved.
They can give you sound legal advice
Not all car accident accidents will be brought to court. If the other party agrees to the settlement that your side is going to ask from them, then there is no need to file a lawsuit. For this matter, bringing the case to the court would be your last resort. Your car accident lawyer will be able to give you legal advice on whether or not you should push through with filing a car accident case in court or to agree with a negotiated settlement.
They can help you obtain the needed evidence
Whether you are going to file a case in court or not, you will need as much evidence as you can get. These pieces of evidence are not just to be presented in court; rather it can also be concrete proof to help in the settlement you and your car accident lawyer ask for. Such evidence can include police investigation reports, eyewitness accounts, video surveillance, and medical records.
Tips On How You Can Choose The Best Car Accident Lawyer
Car accident lawyers are human beings just like you. This means that they have their own personalities as well. Personalities that you might not be compatible working with professionally. Aside from your personal preference, here are the other things that you should consider when choosing the car accident lawyer that will handle your case.
Expertise
If you are wondering if it is necessary to hire a car accident lawyer for a car accident case, then the answer is yes. It is best to go for a car accident lawyer who knows how to work with the potential negotiations and evidence needed that your case might encounter along the way.
Experience
You do not have to hire a lawyer who has been working in the industry for over 20+ years. In this field, it does not mean that the longer the years in service of a lawyer is, the more experience they have. A relatively young car accident lawyer might be able to handle a complex and diverse case compared to a lawyer who has been in the field for many years. In your assessment, ask the car accident lawyer what were the cases he or she has previously handled and the success rate that they have. The success rate of winning his or her cases should be a big factor in picking the right car accident lawyer for you.
Skill
There are a lot of intelligent car accident lawyers. This is the reason why you should carefully scrutinize the lawyers that you are going to work with. Their skills may not be what you are expecting from a lawyer, so make sure that you ask them about what their common strategies are when handling car accident cases. By screening a car accident lawyer in terms of the level of their skillset and ways on how they handle their cases, you can better determine if that particular car accident lawyer is right for you and your case.
Get The Services Of A Car Accident Lawyer
Car accident lawyers are your best bet when you are dealing with a car accident case. They are the ones in charge of any negotiations with the insurance companies and the other party involved in the process. Expect that these lawyers will help you decide on what you should do with your car accident case. That is why it is very important that you should look into getting the services of the best car accident lawyer in your area.