Car accident Injuries in Iowa and What You Need To Know…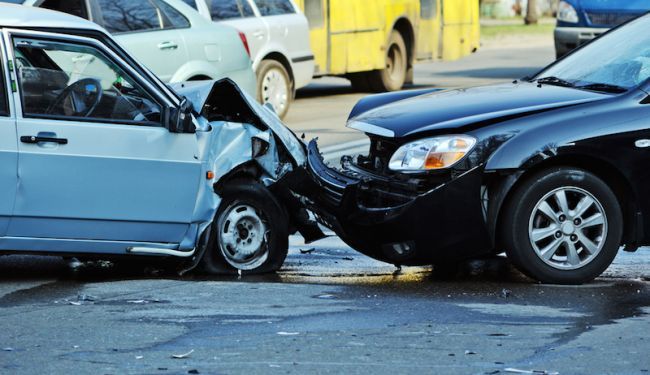 Car accident injuries are one of the most common types of injury accidents in Iowa and are often due to negligent or reckless drivers who cause collisions by following too closely, driving under the influence (DUI) or speeding.
If you have been injured as a result of someone else's negligence while on your property then an Iowa personal injury lawyer may be able to get back up on your feet.
If you've been injured in any of the following types of accidents and suspect that someone else's negligence was the cause, Rouse Law P.C. can help.
Types of motor vehicle accident cases a personal injury attorney in Iowa can handle:
Motorcycle Accidents: Motorcycles are more vulnerable to accidents because of their height, weight, and lack of protection for the driver in the event of an accident.
Trucking Accidents: Truck drivers have a responsibility to ensure that each trip is as safe as serious or catastrophic injuries can happen from many factors such as:
Possible injuries after A car accident
Traumatic brain injuries (TBI)
Spinal cord injuries and paralysis (quadriplegia/tetraplegia and paraplegia)
Back Injuries.
Burns.
Internal injuries.
Fractures and broken bones
Disfiguring facial injuries and scars
Limb loss and amputation
What are common injuries from car accidents?
Whiplash: Whiplash is the common name for muscle, ligament and tendon injuries that can happen in a car accident
Scrapes and Cuts: You may have scrapes and cuts as a result of a car accident
Head injuries
Broken ribs
Other broken bones
Internal bleeding
Herniated disc
Knee trauma
What are minor injuries in a car accident?
Almost all people will have minor injuries from an auto accident, but in some rare cases, individuals will experience major injuries. The most common injuries include whiplash, neck and back pain, headaches and migraines, soft tissue injuries, lacerations, broken bones, and bruised ribs.
Can you get paralyzed from a car accident?
Paralysis caused by a car accident usually happens when a nerve in the spinal cord is severely damaged. The nerves inside the spinal column control the muscles found throughout the body. Tetraplegia – where both the arms and legs are paralyzed (also known as quadriplegia)
Can you get a concussion from a minor car accident?
After thorough evaluation and considerations for your case, your lawyer then will handle all the court filings and case-related paperwork. In this part, except that you have minimum participation as this is a step that could be quite technical. However, you should comply with the documents that you will have to sign. After you have complied with all of these, you do not have to worry about anything else as your lawyer will take care of everything for you.
Investigate and procure the needed professional services
A head injury in a minor car accident can lead to post-concussion syndrome (PCS), a "set of complaints that a person experiences for weeks, months, or sometimes years after a concussion." PCS symptoms can include: headaches, dizziness, fatigue, irritability, insomnia, cognitive issues, or noise sensitivity.
What happens if a concussion goes untreated?
A: Concussion left untreated can lead to long-term complications. Potential complications of a concussion include chronic headaches, memory problems, vertigo, and post-concussion syndrome, which is headaches, dizziness, mood swings, and brain fog that can continue for months or years after a concussion.
What is a fatal 

accident?
A fatal accident is an accident that causes someone to die.
What is the most common car accident?
The National Highway Traffic Safety Administration reports that rear-end collisions are the most frequent type of collision that occurs on U.S. roads, making up 29 percent of all accidents. These crashes often occur because one car follows another too closely, known as tailgating.
What do you do when someone hits your car?
Stay calm and breathe. First, stop your car and take a breath
Don't hit and run
Leave a note
Report it to police
Take photos and video
Talk to witnesses
Call your insurance company
Consult an attorney
Should I get a lawyer for a car accident that wasn't my fault?
If you got into a car accident that was not your fault, you have a right to hire a lawyer. While you do not need to seek legal counsel, a car accident lawyer may help you file a claim or lawsuit against a negligent party.

Rouse Law P.C. focuses on a few areas of personal injury law, and that has allowed us to hone our skills to provide clients with experienced-based legal counsel and representation. Even though no two cases are alike, having experience in certain types of personal injury law case types gives us an edge when we negotiate or litigate on behalf of our clients.

In our two decades of experience, our firm has represented hundreds upon hundreds of accidents claims that range in type and severity. But to each of these claims, Mr. Rouse brings his uncompromising desire to see justice done on behalf of his clients. Although a lucrative settlement or compensation package cannot undo the pain and suffering that an accident has caused, it can alleviate the burden of financial stress—and hold the negligent party accountable for their actions.